PREPARE FOR YOUR BIGGEST EVER BUSINESS DEAL.
There is one guarantee you have as a business owner: one day you're going to leave the business. The question is, will it be on your terms?
This free 21-day audio guide has been developed to give you the foundations to get the best outcome and maximum value when you eventually exit.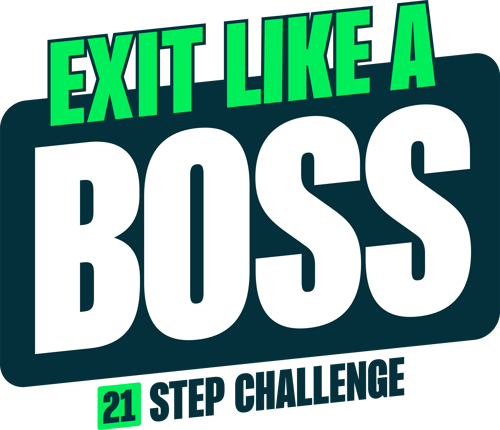 A DAILY DRIVE TO UNLOCK VALUE
TAKE REAL ACTION NOW TO AVOID REAL PAIN LATER.
Having "no time for my exit strategy" is no longer an excuse. This series is made for time-poor business owners at any stage of their journey. These steps have been fine-tuned over 14 years and helped over 800 business owners extract value at exit.
Whether you've been in the infinite game of business for decades, or you're a start-up seeking capital, now is the time to start.
Every business owner needs to know - with absolute certainty - how to make what you're building into a saleable asset that others will be begging to take over. This short program covers exactly how to extract value at exit to fund your next venture or early retirement.
Just 10 minutes each day, at your own pace.
Listen on your commute or over a coffee as we cover the foundations you'll need to consider, from systemization, to key person insurance and even what to consider to avoid being stung unfairly by Capital Gains Tax.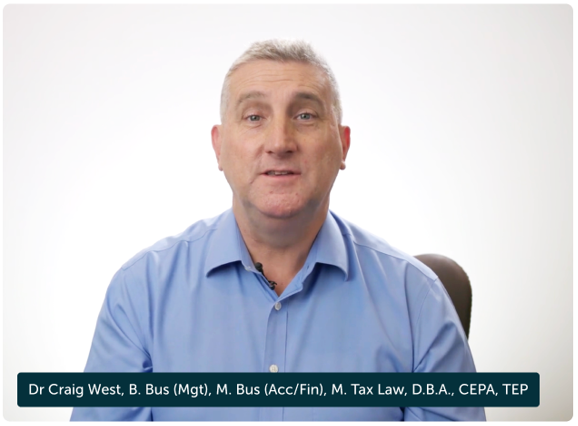 MEET YOUR GUIDE
GET TO KNOW YOUR BUSINESS EXIT GUIDE
Dr Craig West is the founder of Capitaliz and Succession Plus, Asia Pacific's leading strategic advisory for business succession and exit planning.
A strategic accountant with more than 20 years' experience, his background as a CPA in public practice has provided invaluable experience in the key issues of concern to business owners.
Dr West has written four critically acclaimed books educating business owners on employee incentives, succession planning, asset protection and exit strategies. His systems have helped over 800 business owners successfully exit over 14 years and, in 2023, he earned a Doctorate of Business Administration for his research thesis on the key drivers of business exit.
His Capitaliz software platform, launched in 2021, is now relied upon by wealth advisors and business exit advisory services across Australia, the United Kingdom and North America.
CONNECT ON LINKEDIN FOR EVERY EPISODE UPDATE!
Stay updated on Exit Like a Boss and elevate your business insights. Follow Craig West on LinkedIn for every episode and more!